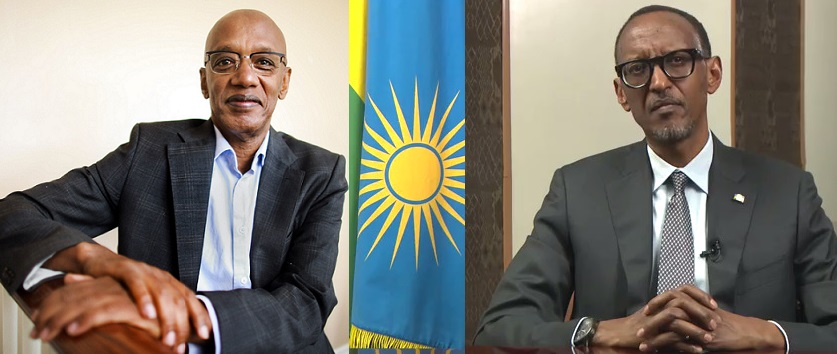 01/01/2017, by Dr David Himbara
While Kagame credits himself for effective performance in 2016, the real situation is anything. But…
In his New Year's message for 2017, head of state Paul Kagame claimed that Rwandans "have expressed appreciation for the good results we have attained together" and that, "that is exactly the spirit we need to take Rwanda forward." He added that "Security and national unity, as always, are the foundation of our progress, and we will not allow anything to compromise what we have achieved."
Sadly, Kagame is merely fantasizing, beginning with security. Hours before Kagame made his fantasy speech his police shot and killed an advocate in his prime, Toy Nzamwita, allegedly for failing to stop at a roadblock. Besides this senseless killing, why a roadblock in a capital city that supposedly enjoys security?
In Kagame's Rwanda, too many lives mysteriously perished in 2016. Jean de Dieu Mucyo, a Senator and former cabinet minister perished in October 2016. Venuste Rwabukamba, a Rwamagana businessman, perished in the same month as Mucyo. These are but a few examples of mysterious deaths.
In a bizarre action by the Kagame government in November 2016, a Rwandan citizen returning to his homeland, Padiri Thomas Nahimana was prevented from boarding a Kigali-bound flight. Nahimana and his team of two people and a baby were forced to return abroad. And their crime? To complete against Kagame in the 2017 presidential elections.
When Kagame congratulates himself on performance, this is not a reality either, especially in the realm of economics. Take a look at these factors:
* In 2016, Rwanda imported goods valued at US$2 billion of imports. Little has changed from 2015; imports amounted to US$2.1 billion.
Therefore, the import situation in 2016 remained the same as in 2015 – unsustainable.
* With regards to exports, the value in 2016 was US$540 million versus US$509 million in 2015.
The export situation slightly improved by US$31 million, but hardly improved the massive trade imbalance.
* Rwanda's GDP per capita was US$697.3 in 2015, the latest available data. Rwanda's GDP per capita in 2014 was US$697.6.
Therefore GDP per capita did not increase but actually decreased by 3 cents.
Because of Rwanda's economic crisis that also involves the depletion of foreign reserves, the IMF came to the rescue with a US$204 million Standby Credit Facility (SCF) in June 2016. Here is how the IMF explained the situation:
"On June 8, 2016, the Executive Board of the International Monetary Fund…approved an 18-month arrangement under the Standby Credit Facility (SCF) for…US$204 million or 90 percent of Rwanda's quota…The SCF will complement the [Rwandan] authorities' efforts to address growing external imbalances, by boosting reserves…"
From these realities, it is abundantly clear that Kagame lives in a mirage. The things he talks about are unreal. Watch out. The situation will get a lot worse in 2017. That is when he embarks on his third term, and will bulldoze anything in his way.
The following is president Kagame end of year adress, in kinyarwanda, on december 31th 2016