01/02/2017, yanditswe na Jean-Claude Mulindahabi
Tariki ya 01 Gashyantare yagenwe n'abategetsi b'u Rwanda nk'umunsi w'intwari z'igihugu. Abanyeshuri biciwe i Nyange bazira kwanga kwitandukanya bishingiye ku moko, bashyizwe mu ntwari, kandi koko nta gushidikanya barabugaragaje. Bishwe n'abacengezi. Icyo gihe umukuru w'abacengezi yari Jenerali Rwarakabije. Bivugwa ko, uwari uyoboye igitero cyahitanye abo banyeshuri ari umucengezi wari uzwi ku izina rya Ninja, nyuma winjijwe muri RDF (ingabo z'u Rwanda muri iki gihe) ahabwa ipeti rya Kapiteni, nyuma azamurwa ku rya Majoro, ndetse hari n'abavuga ko ubu yaba ageze ku rya Koloneli. Rwarakabije na we, mu minsi yashize yari mu gipolisi afite ipeti ryo mu rwego rwo hejuru, mbere akaba yari yarinjinjwe mu gisirikare cya RDF ahita yambikwa irya Jenerali Major.
Bariya bana bagaragaje ubumwe n'urukundo rwa bagenzi babo, kugeza aho bemera guhara ubuzima bwabo. Ababahitanye, bakoze amahano yo kwica inzirakarengane. Abategetsi babongeje amapeti bakinjizwa no mu nzego nkuru, barazirikana? Hari ababona ko byakozwe mu nyungu za politiki, ku buryo bidatandukanye n'ubushinyaguzi ku miryango y'abatakaje ababo no ku barokotse. Abarokotse n'imiryango y'abiciwe bagaragaje kenshi ko icyari gikwiye, ari uko nibura abakoze ariya mahano, bicuza, bagasaba imbabazi imbere y'abanyarwanda, hakanigwa neza koko mu bushishozi niba bari bakwiye gushyirwa mu nzego muri buriya buryo.
Intwari ni abitangiye igihugu ku buryo budasanzwe, ni abemeye guhara ubuzima bwabo kubera gukunda igihugu, cyangwa kubera kwitangira bagenzi babo, no kubera guha agaciro ikiremwamuntu. Intwari ni  abaharaniye by'intangarugero ko buri munyarwanda yagira uburenganzira, bakabikora badashyize imbere inyungu zabo gusa. Abanyarwanda nk'aba, barahari benshi, ndetse muri bo hari abemejwe n'inzego zibishinzwe muri iki gihe, ariko biranashoboka ko hari abo zitemeje kubera impamvu za politiki cyangwa bitewe no kutabamenya.
Ku munsi wa none, ubutegetsi buvuga ko u Rwanda rufite ibyiciro bitatu by'intwari. Icyiciro cya mbere kirimo abitwa Imanzi, bashyizemo Jenerali Major Fred Gisa Rwigema, n'umusirikari utazwi. Mu cyiciro cya kabiri cy'Imena bashyizemo Niyitegeka Félicité, Uwiringiyimana Agathe, Rwagasana Michel, Umwami Mutara wa III Rudahigwa n'abana b'i Nyange bishwe. Mu cyiciro cy'Ingenzi ari cyo cya gatatu harimo intwari zose zikiriho zirimo n'abanyeshuri b'i Nyange barokotse buriya bwicanyi.
Byagenze bite ngo abanyeshuri b'i Nyange bashyirwe mu ntwari?
Abanyeshuri bigaga i Nyange bagizwe intwari, ni abishwe bazira kwanga kwitandukanya na bagenzi babo kimwe n'abarokotse ubwo bwicanyi. Mu ijoro ryo kuwa 18 rishyira uwa 19 Werurwe 1997 nibwo abacengezi bateye ikigo cy'ishuri ryisumbuye ry'i Nyange. Iri shuri  riherereye mu karere kitwaga Kivumu, mu cyahoze ari Perefegitura ya Kibuye, ubu ni mu karere ka Ngororero mu Ntara y'iburengerazuba. Izo nyeshyamba zasabye abanyeshuri kwitandukanya, abahutu bakajya ukwabo n'abatutsi  ukwabo.  Abo banyeshuri barabyanze.
Abacengezi bahereye ku bo mu mwaka wa gatandatu, babasabye kwitandukanya umukobwa witwaga Chantal Mujawamahoro abasubiza ko nta muhutu, nta mututsi, bose ari abanyarwanda. Nk'uko ikinyamakuru « Izuba rirashe » kibisobanura, abo bacengezi babaye nk'abasohotse, bamaze kugera hanze banyuza « grenade » ebyiri mu idirishya zikomeretsa bamwe. Ibi ngo babikoze bagira ngo babavane ku izima, bitandukanye. Bahise bagaruka mu ishuri, babasaba  na none kwitandukanya bakurikije amoko yabo. Ngo umunyeshuri witwaga Sylvestre Bizimana, yahise abasubiriramo ko nta muhutu cyangwa se umututsi ubarimo, ko bose ari abanyarwanda. Bahise barasa bahereye kuri Chantal Mujawamahoro wabangiye kwitandukanya bwa mbere. Muri uwo mwaka wa gatandatu bishe 3 abandi barakomereka.
Nyuma berekeje mu mwaka wa gatanu, na bo babategeka kwitandukanya bakurikije amoko yabo.  Aba banyeshuri na bo barabyanze ndetse banasubiza nka bakuru babo. Aha na ho bishemo 3, abandi benshi barakomereka. Mu mwaka w'2010, undi yahitanwe n'ibikomere yari yarakuye muri icyo gitero. Ni ukuvuga ko abishwe bose ari 7, hakaba hararokotse 40. Umutima wo kunga ubumwe waranze aba banyeshuri b'i Nyange, ni isomo rikomeye, buri mutegetsi na buri munyagihugu yari akwiye kuzirikana, by'umwihariko muri iki gihe, ubumwe bw'abanyarwanda bwahungabanye.
Ikinyamakuru « Izuba rirashe » mu nyandiko yacyo y'umwaka ushize, cyanditse ko « kugeza ubu nta nyandiko zifatika, amajwi cyangwa se amashusho yakozwe ku mateka nyayo y'ubutwari bw'abana b'i Nyange, akaba ari yo mpamvu hari impungenge ko ashobora kuzibagirana cyangwa akagorekwa. » Iki kinyamakuru kivuga ko nubwo hari inyandiko na filime mbarankuru zagiye zikorwa n'abantu ku giti cyabo, ariko ko na zo zituzuye kuko abenshi batifashishije abatangabuhamya nyabo.
Nk'uko intwari z'i Nyange (izikiriho) zari zarabisabye ikigo cy'ishuri kimaze iminsi kiri kuvugururwa kuko cyari cyarashaje. Icyifuzo cy'ab'i Nyange ni uko buri wese yahora azirikana amasomo meza y'abaherekaniye ubutwari. Ubutwari bw'aba banyeshuri b'i Nyange ntawubushidikanyaho. Cyakora, ku bijyanye no kugena intwari muri rusange, hari abantu bakemanga uburyo hakorwa urutonde rwazo. Hari n'abasanga hari abadashyirwamo, abandi bakavuga ko, mu gihe abanyarwanda bagitatanye, ubumwe bwarasenyutse, bamwe barebana ay'ingwe, abandi nta cyizere bafitiye ubutegetsi, ko bigoye kugira ngo abagizwe intwari babonwe nka zo bose uko bakabaye. Ku bw'ibyo rero, bamwe bagasanga ko umunsi u Rwanda ruzaba rubumbiye hamwe abana barwo, ntawubuzwa amahwemo, buri wese avuga icyo atekereza ntacyo yishisha, ko ari bwo Amateka adashidikanywaho azandikwa.
Kuri iyi ngingo, umunyamakuru Isidore Ismaïl Mbonigaba, abibona ukundi. Aragira ati: « umuntu nakubwira ko igihe cyo kuvuga Amateka cyangwa se ukuri kitaragera azaba akubeshye. Igihe cyo kuvuga Amateka uko ari, ni iki ngiki. » Akomeza yemeza ko imvugo igira iti: « inkono ihira igihe, si iy'abamanyamateka, ni iy'abanyapolitiki bafite intumbero itari iy'Amateka ahubwo ari iy'ubutegetsi. Yongeraho ko impuguke mu mateka idashobora gusubiza ibyo by'inkono zitajya zishya, ati: « ubyumva ukundi namenye ko yibeshya. » Hari abatabona ku buryo bumwe abagizwe intwari, Depite Jean Daniel Mbanda abarimo, cyakora akagira ati: « muze twubahe itegeko ryabagize intwari ariko ntiribuze bamwe « guhigima ».
Amafoto ya bamwe mu bari ku rutonde rw'intwari z'u Rwanda n'ibyo bavugwaho uko tubisanga ku rubuga rwa Komisiyo ishinzwe intwari z'igihugu, imidari n'impeta by'ishimwe (CHENO,The Chancellery for Heroes, National Orders and Decorations of Honour ):
Imanzi
Ni intwari y'ikirenga yagaragaje ibikorwa by'akataraboneka birangwa n'ubwitange, akamaro n'urugero bihebuje; muri iki cyiciro cy'intwari z' u Rwanda hashyirwamo intwari itakiriho; dusangamo:
1. Umusirikare utazwi izina: Ingabo ihagarariye  izindi ngabo zitangiye Igihugu zikagwa ku rugamba  mu bihe byashize, iby'ubu n ' ibizaza.
2. Jenerali Major Fred Gisa RWIGEMA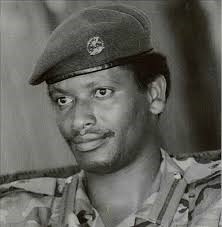 Yaranzwe n'ubwitange buhebuje ubwo yayoboraga Ingabo za FPR Inkotanyi k'urugamba rwo kubohora u Rwanda mu mwaka wa 1990 nyuma akarugwaho. Yagiriye akamaro n'abandi benshi kuko yarwanye intambara aharanira guca ubuhunzi haba mu banyarwanda no banyamahanga no guharanira uburenganzira bwa muntu n'ibindi. Yabereye abantu bose urugero rwiza rw'ubwitange bashobora gukurikiza.
Intwari z'Imena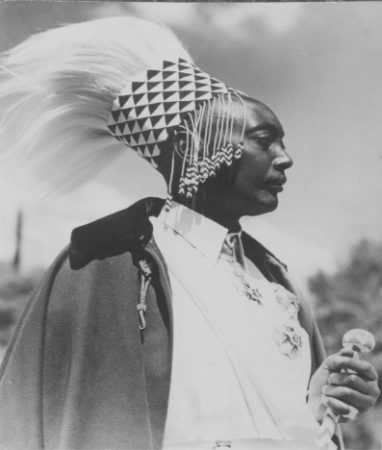 MUTARA III RUDAHIGWA
| | Yabaye umwami w'u Rwanda(1931-1959) yagaragaje ibikorwa by'urukundo  mu banyarwanda ashyiraho ikigega cyo kurihira amashuri abana b'abanyarwanda. Yakuyeho ubuhake abusimbuza akazi.Yagabiye abakene. Yahirimbaniye ubwigenge.  |
| --- | --- |
Michel RWAGASANA
| | Yabaye umunyamabanga w'Inama nkuru y'Igihugu cy'u Rwanda n'umunyabanga w'umwami Mutara III Rudahigwa. Yabaye umukozi wa Leta Mbiligi  muri Teritwari ya Ruanda-Urundi mu biro bishinzwe abakozi kavukire i Bujumbura. Yagaragaje ubumuntu mu mibereho ye , agaragaza umutima wo gukunda abantu no kurwanya Politike y'amacakubiri bituma ahara byose kugeza ku buzima bwe, yanze gukoresha ububasha yahawe  ku nyungu ze bwite. ahubwo aharanira ubumwe bw'abanyarwanda. |
| --- | --- |
 Michel RWAGASANA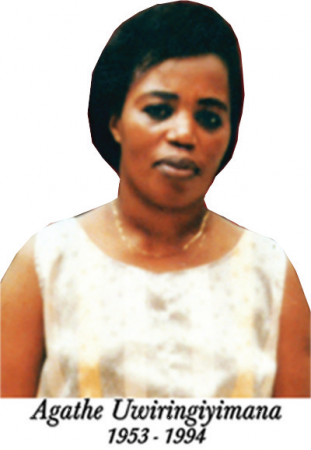 Agathe UWIRINGIYIMANA
| | Yabaye Minisitiri w'Intebe (Nyakanga 1993-mata 1994).yagize umutima wa kigabo ari Minisitiri w'Amashuri Abanza n'Ayisumbuye. Yahangaye gukuraho akarengane mu mashuri mu gihe abashinze icyo bita iringaniza bari bagitegeka igihugu. Yarwanije ishyirwa mu bikorwa rya Jenoside yakoreye abatutsi ndetse aza kwicwa azira ibitekerezo bye. |
| --- | --- |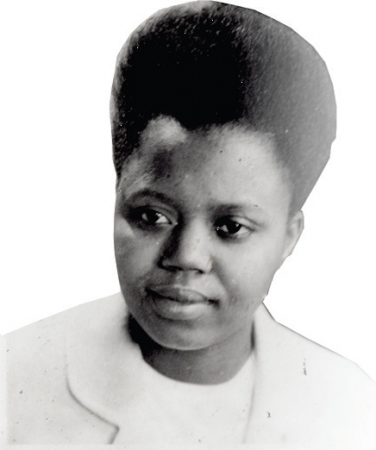 Félicité Niyitegeka
| | Yakoze imirimo itandukanye irimo kwigisha, kurera, gucunga umutungo, no gufasha abatishoboye. Mu mwaka wa 1994 Jenoside yakorewe abatutsi yamusanze ku Gisenyi aho yiciwe azira ko yarwanye ku Batutsi bihishe mu kigo ashinzwe kuyobora cya Centre Saint Pierre. |
| --- | --- |
 Abanyeshuri b'i Nyange banze kwitandukanye bishingiye ku moko
Nk'uko twabibonye hejuru, Ingenzi ni intwari zikiziriho, hagatangwa urugero rwa bariya banyeshuri 40 barokokeye i Nyange.
Source: cheno.gov.rw