12/03/2017, yanditswe na Jean-Claude Mulindahabi
Ni ku nshuro ya gatandatu hatanzwe igihembo kitiriwe Madame Victoire Ingabire Umuhoza. Igihembo cyashyizweho kandi gitegurwa buri mwaka n'Urugaga mpuzamahanga rw'abari n'abategarugori ruharanira demokarasi n'amahoro, RIFDP (Réseau International des femmes pour la démocratie et la paix). Imihango yo kugitanga ihuzwa n'igihe haba banizihizwa umunsi mpuzamahanga wahariwe umwari n'umutegarugori.
Kuwa gatandatu tariki ya 11/03/2017, ni bwo Dr David Himbara,  Anjan Sundaram, Alain De Brouwer na Bénédicte Kumbi Ndjoko bashyikirijwe igihembo mu mihango yari ihagarariwe n'umudepite wo mu Nteko-nshingamategeko y'ibihugu by'i Burayi (Parlement européen), witwa Rosa Estaras Ferragut, akaba yari no mu badepite baherutse gusura u Rwanda, ngo barebe uko imiyoborere y'igihugu yifashe.
Anjan Sundaram, akomoka mu gihugu cy'Ubuhinde.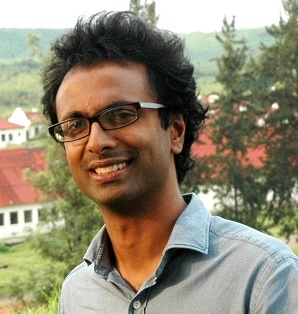 Anjan Sundaram ni umunyamakuru wagiye yoherezwa muri Afurika gutara amakuru, akorera "The New York Times" na "The Associated Press". Inyandiko ze zananyuze mu binyamakuru bikomeye ku isi nka « The Guardian »,  « The Washington Post », n'ibindi. Mu bitabo yanditse harimo, "Stringer: a reporter's journey in the Congo"  na "Bad News: Last journalists in a dictatorship" aho anavuga ibyo yabashije kubona ubwe no kuganira n'abanyamakuru bo mu Rwanda, barimo n'abo yigishije.
Muri iki gitabo cye giheruka, yerekana ingorane abanyamakuru bo mu Rwanda bahura na zo, mu butegetsi bugenzura cyane buri kintu na buri wese. Mu w'2015 yahawe igihembo kitwa « Frontline Club award », mu w'2006 abona ikitwa« Reuters prize » en 2006. Anjan yize muri Yale University.
Ijambo rya Anjan Sundaram amaze kumenya ko ahawe igihembo (riri mu gifaransa):
Dr David Himbara, akomoka mu Rwanda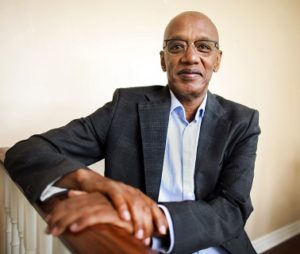 Dr Himbara ni impuguke mu bukungu. Akunze kwitabazwa ahantu hanyuranye ku bijyanye no kuvugurura imikorere isanzwe yo guteza imbere ubukungu muri Afurika. Yigishije muri Kaminuza y'Afurika y'Epfo, 2010-2013. Muri iki gihugu yitabajwe mu bitekerezo n'ubumenyi muri Kaminuza ya Bloemfontein no mu Ishami ry'umuryango wa Loni ritsura amajyamabere, PNUD.
Hagati ya 2006-2010, yabaye umujyanama mu bya politiki n'ingamba muri perezidanse ya repubulika y'u Rwanda, aho yanabaye umujyanama wihariye wa perezida hagati ya 2000-2002. Afite impamyabushobozi y'ikirenga muri politiki y'ubukungu. Mu bitabo yanditse harimo « Kenyan capitalists, the state and development » hari 1994. yanditse kandi « Kagame's Economic Mirage » mu w'2016. Dr David Himbara, akunze no kwandika inkuru zigaragaza uko mu Rwanda byifashe, imiterere y'ubutegetsi, ingaruka z'akarengane n'imiyoborere mibi, n'uburyo abanyarwanda bakwivana mu ngorane barimo muri iki gihe.
Ijambo rya Dr David Himbara amaze kumenya ko yahawe igihembo (riri mu cyongereza):
Bénédicte Kumbi Ndjoko akomoka muri RDC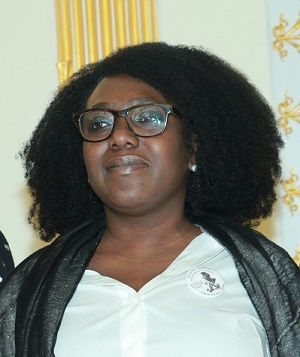 Uyu mutegarugori, ni impirimbanyi y'uburenganzira bw'ikiremwamuntu. Ndjoko Kumbi Bénédicte afite impabushobozi ihanitse mu ndimi, Amateka, n'icengerabumenyi mu myandikire y'icyongereza, yize muri Kaminuza yo mu Busuwisi, afite kandi impamyabushobozi y'ikirenga mu bumenyi bw'imyigishirize, na yo yavanye muri icyo gihugu, ari na ho yigisha muri iki gihe.
Mu bitabo yanditse, harimo« Les congolais rejettent le régime de Kabila » na « Créer en postcolonie 2010-2015, voix et dissidences belgo-congolaises ». Ari mu Bagaragaza ubwitange mu guharanira ko mu karere k'ibiyaga bigari, by'umwihariko mu gihugu akomokamo, ko akarengane no kubangamira uburenganzira bw'ikiremwamuntu byabonerwa umuti urambye. Abinyuza ahanini mu miryango nka « Don't be blind this time » abereye umuvugizi. Ndjoko Kumbi Bénédicte yahamagariye, Ban Ki Moon, Umunyamabanaga mukuru wa LONI, kwita kurushaho ku mahoro muri Afurika (mwabisanga (muri "Face to Face with Ban-Ki-Moon," https://vimeo.com/60884168). Ndjoko Kumbi Bénédicte aharanira ko ukuri ku mateka yo muri Kongo n'inzirakarengane zishwe mu myaka ishize byajya ahagaragara ngo kuko isi isa n'itabyitayeho.
Alain de Brouwer akomoka mu Bubiligi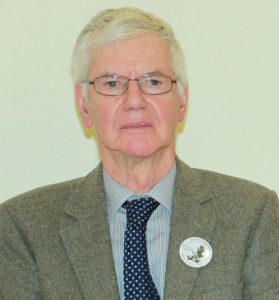 Alain De Brouwer yize amategeko, by'umwihariko uburyo bwo gukumira, gutahura ibyaha biremereye, n'amategeko abihana, yabyigiye muri Kaminuza Gatulika y'i Louvain, aho yavanye impamyabushobozi ihanitse. Yakoze mu Ntekonshingamategeko y'ibihugu by'i Burayi. Akazi ke kibanda ku bufatanye hagati y'ibihugu by'Afurika n'Uburayi.
Ni muri uru rwego yagize uruhare runini mu nama zinyuranye, zahuje ibihugu by'Afurika n'iby'Uburayi. Yakurikiraniye hafi ibyavuye mu butwererane n'uburyo inkunga cyangwa inguzanyo y'ikigega cy'ibihugu by'i Burayi byageneye ibihugu by'Afurika. Hagati ya 1990-1995 yakurikiranye binononsoye ikibazo cy'amakimbirane mu karere k'ibiyaga bigari, harimo na jenoside yo muri 1994, intambara n'ubundi bwicanyi ndengakamere. Ako kazi kose yakoze, kakurikiwe n'inyandiko nyinshi yashyize ahagaragara, kandi uretse kuvuga uko yabonye ibibazo, yatanze n'ibitekerezo by'umuti wabyo.
Igihembo cyitiriwe Madame Victoire Ingabire Umuhoza gitangwa hakurikijwe iki?
Igihembo cyitiriwe Madame Victoire Ingabire Umuhoza, gihabwa umuntu cyangwa ishyirahamwe, hashingiwe ku bikorwa binyuze mu nzira y'amahoro mu rwego rwo guharanira demokarasi, ubwisanzure mu bitekerezo, uburenganzira bw'ikiremwamuntu muri rusange, gufasha abenegihugu kumvikana, cyangwa guharanira ikintu cyose kigamije ko mu karere k'ibiyaga bigari by'Afurika buri muntu yabaho mu buryo bubereye ikiremwamuntu.
Iki gihembo cyashyizweho tariki ya 12 Werurwe 2011. Urugaga mpuzamahanga rw'abategarugori ruharanira demokarasi n'amahoro (RIFDP) rwashyizeho iki gihembo rugamije ko hazirikanwa, uburyo Madame Victoire Ingabire Umuhoza yerekana ubwitange mu guharanira ko binyuze mu mahoro, abantu bashobora gukemura amakimbirane.