Nk'uko tugiye kubibona, Major Robert Higiro si we wenyine amahanga n'imiryango mpuzamahanga ivuga ko ahigwa n'abo yahunze. Cyakora muri iyi minsi hari impamvu zidasanzwe zituma avuzwe by'umwihariko. Biravugwa ko ahigishwa uruhindu azira amabanga y'ubwicanyi yabwiwe. Hagati aho, abanyapolitiki n'abandi batinyuka kuvuga icyo batekereza bitari mu murongo w'abanyabubasha bari ku butegetsi, na bo ntibashira amakenga aho ari ho hose bakandagije ikirenge. Ariko igitangaje na none, ni uko no mu bagendera kure politiki, ndetse no mu birinda kugira abo bahura na bo uretse umuryango wabo,  si ko buri gihe bibabera urukingo rw'ibyo abandi bakenga. Urugero turarubona ku mpera z'iyi nyandiko ku byabaye kuri nyakwigendera Jérôme Mutabazi.
Aho ikibazo giherereye ni hehe?
Ni nde utarumva havugwa imigambi yo kuvutsa ubuzima abatavugarumwe n'abategetsi bakuru bo mu Rwanda? Ni nde utekereza ko, ubwo ari bwo buryo bwiza buzageza Urwanda ku mahoro nyayo? Nyamara se turi bangahe baryumaho, nk'aho ibikorerwa bamwe mu bo dusangiye igihugu bitatureba? Nibura, tunanirwe no kuvuga ko abantu bakwiye guhana ikiganza aho kudacana uwaka kugeza n'aho ba nyirububasha bajya guhiga abababishirije mu birometero bisaga 10000 (10.000kms)?
Ni nde utakwishimira kubona abanyarwanda babanye neza, nta karengane, ntawumva ko gukorera mu kwaha k'undi ari yo makiriro ye, maze n'abahatanira imyanya y'ubutegetsi, bakayihatanira hadakoreshwejwe umurya ugira abo unangura, ahubwo bigashingira ku bitekerezo bizamura igihugu ntawe ubindikiranyijwe.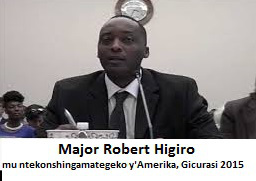 Ikinyamakuru "The Globe and Mail" gitangaza ko Leta Zunze Ubumwe z'Amerika ziherutse kuburira Major Robert Higiro ko ahigwa bikomeye. Iki kinyamakuru kivuga ko ibyo bitatunguye Major Higiro kuko na we yari asanzwe azi ko ahigwa ndetse ngo byageze n'aho bashakisha ibyihebe by'abanyamahanga ngo byifashishwe muri icyo gikorwa cyo kumucuza ubuzima. Iryo higwa ngo riterwa n'amakuru ku migambi y'ubwicanyi izwi n'uyu musirikire w'umwofisiye wahoze muri RDF (Rwandan Defence Forces) ubu akaba ari mu buhungiro mu Bubiligi. Nyamara na we ari mu batanze amaraso ye muri ya ntambara kuva mu w'1990.
Ni ayahe mabanga akomeye azira?
Uretse n'amabanga, ntawutazi ko kuva mu gisirikare udasezerewe, ukava muri FPR (Front Patriotique Rwandais, ubusanzwe ngo uyirimo asezerana akaramata), warangiza ugashinga ishyaka cyangwa ukajya mu rindi rifite indi myumvire, bifatwa nko gutatira igihango. Major Robert Higiro ari muri RNC (Rwanda National Congress), ishyaka ryatangijwe ahanini n'abahoze muri FPR ariko ubu rikaba ririmo abanyarwanda b'imihanda yose, imyaka ishize ari itanu, rivuga ku mugaragaro ko Paul Kagame na FPR bayoboye nabi igihugu.
Mu bivugwa uyu mugabo azi yaba azizwa, igikomeye kuruta ibindi, nk'uko yabitangarije ikinyamakuru « Globe and Mail » ndetse akaba yaratanze n'ubuhamya imbere ya bamwe mu bagize intekonshingamategeko ya Leta Zunze Ubumwe z'Amerika (Congrès américain), ngo yari yarahawe ubutumwa bwarimo no guhitana abasirikare bakuru bahunze barimo Jenerali Kayumba Nyamwasa na Koloneli Patrick Karegeya, cyakora Major Higiro akomera ku bupfura ntiyashyira mu bikorwa iyo migambi mibisha ahubwo ayihishurira abagerwaga amajanja. Avuga ko bamutegeye miliyoni y'amadorali ariko ntiyashyira mu bikorwa ibyo yasabwaga ahubwo ngo yamaze amezi arindwi afata amajwi abayobozi b'inzego z'umutekano barimo Dan Munyuza, bashakaga kumushora muri ubwo bugizi bwa nabi. Aho bavumburiye ko atakibikoze, yahigiwe hasi kubura hejuru. Nyuma Koloneli Karegeya yishwe n'abandi.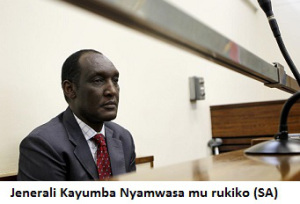 Jenerali Kayumba Nyamwasa na we yagezwe amajanja inshuro zigera kuri eshatu n'abantu bitwaje imbunda. Abantu baribuka ko yigeze kuraswa akajya mu bitaro. Inkiko zo muri Afurika y'Epfo (aho ari mu buhungiro), zaciriye imanza abo zabashije gufafa, bane muri bo bahamwa n'icyaha, ndetse umucamanza yemeza ko basanze abafashwe bari mu mugambi bashowemo na bamwe mu bategetsi b'Urwanda. Iyo nkuru mwayisoma hano.
Undi uherutse kuvugwa ko ari guhigwa, ni uwahoze ari Minisisitiri w'Intebe Fawusitini Twagiramungu uba mu Bubiligi. Ikinyamakuru cyo muri icyo gihugu kitwa RTBF cyatangaje ko amakuru gikesha inzego z'umutekano aho mu Bubiligi yemeza ko hari ibimenyetso by'iyo migambi. Ese Fawusitini Twagiramungu yazira iki ? Nyuma ya jenoside, uyu mugabo w'inararibonye yabaye Minisitiri w'Intebe, we na nyakwigendera Seth Sendashonga wari minisitiri w'ubutegetsi bw'igihugu, ntibari biteze ko abayobozi bakuru bagwa mu makosa nk'ay'abababanjirije. Ntibariye iminwa, basabye kenshi ko hatagira uwongera kwicwa. Bombi baje kwegura barahunga, Sendashonga yicirwa muri Kenya.
Uyu mugabo Fawusitini Twagiramungu, icyo yemera, aba akemera, icyo atemera, ntiwamubindikiranya. Twagiramungu na we ntiyari yorohewe muri jenoside kuko ntiyavugaga rumwe n'ubutegetsi bwariho. Ni umugabo utanyura ku ruhande iyo avuga amarorerwa yabaye mu Rwanda. Ibyo ubwabyo si ikintu cyoroshye, ariko nta n'uyobewe ko kuva mu w'1990 Twagiramungu ni umwopoza w'intyoza mu ruhando rw'ibitekerezo. Iyo nkuru ivuga kumutekano we wototewe mu Bubiligi iri hano mu rurimi rw'igifaransa.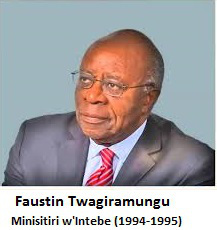 Tugarutse kuri Major Robert Higiro, ikinyamakuru « Globe and Mail » kivuga ko Leta Zunze Ubumwe z'Amerika zamubwiye ko yava mu Bubiligi aho yototerwaga muri iki gihe, akajya mu kindi gihugu kandi agakomeza kurindwa. Iki kinyamakuru kivuga ko hari n'abanyamahanga bototewe kubera kunenga imiyoborere y'ubutegetsi buriho muri iki gihe mu Rwanda. Batanga urugero rw'umunyamakuru w'umunyakanada witwa Judi Rever wahawe abamurinda ubwo yari mu kazi ngo polisi y'ububiligi imenya ko hari umugambi mubi wamucuriwe muri ambasade y'Urwanda mu Bubiligi.
Imiryango mpuzamahanga itagengwa na Leta yibukije kenshi imiterere y'iki kibazo cy'abahigwa, abatotezwa cyangwa abahohoterwa ndetse itanga ingero mu ma raporo yashyize ahagaragara.
Ibihugu bya Leta Zunze Ubumwe z'Amerika n'Ubwongereza na byo byagiye bigaragaza ko bifite impungenge ku mutekano w'abanyarwanda batavugarumwe n'abategeka Urwanda muri iki gihe.
Hari uwakwibaza ati: « aho kubahiga kuki batabahereza ikiganza cy'amahoro » ? Mu by'ukuri iyi ni yo nzira y'abakunda koko igihugu. Ni yo nzira ya kigabo. Ni bwo bumuntu. Ni ko kubaho. Ni wo murage wagasigiwe abato. Ntawutabigiramo inyungu. Inzira y'ihangana yifuriza bamwe gukenyuka nta n'umwe uyifitemo inyungu. Nyamara guhitamo neza, nta kindi bisaba uretse ubushake.
Ipfundo ry'ikibazo ni ukutumvikana ku miyoborere.
Abo muri opozisiyo banenga ko abategetsi b'ubu ntacyo bakosoye mu byakozwe n'abababanjirije. Abari mu butegetsi bo, ntibahwema kwivuga imyato. Nyamara inararibonye nka Nelson Mandela zakunze kuvuga kenshi ko kureba kure, ari  no gutega amatwi abo mutabona ibintu kimwe. Abandi bakongeraho ko bidakwiye kwiyibagiza ko kabone n'aho haba hari ibyo abantu batumvikanaho, bitabuza abavukarwanda bose kumva ko bagomba kugira uburenganzira bungana imbere y'amategeko no mu gihugu.
N'abatari muri politiki bashobora guhohoterwa
« Urupfu rw'umunyarwanda witwa Mutabazi Jérôme wari Comptable wa Université ya Cergy Pontoise mu Bufaransa rwavuzweho byinshi. Ngo yaba yaragiye i Bugande agiye kubonana n'abavandimwe be baturutse mu Rwanda. Mu ijoro ryo ku wa gatandatu, tariki ya 14/11/2015, abagizi ba nabi baraje bamuteragura ibyuma, umurambo bawurambika mu muhanda. Nta kintu na kimwe bamwambuye yemwe n'amafaranga ntayo batwaye.
Ku bijyanye n'urwo rupfu rero, hari abatekereza ko rwaba rwarakozwe n'abanyarwanda babitumwe. Abatekereza batyo, babishingira ku mpamvu z'uko uwo mugabo yahunze ubutegetsi bw'u Rwanda, ndetse hari n'abavuga ko yigeze gufungirwa muri kontineri mbere yo guhunga, ibyo bikaba bivuze ko yari yaranyuze mu bihe bibi, ubu akaba yari afite akazi keza mu gihugu cy'Ubufaransa. Gusa nanone umuntu yakwibaza impamvu Jérôme Mutabazi yaba yahigwaga ku buryo bukabije nka buriya kandi nta bikorwa bya politiki yakoraga ku mugaragaro. Yari azwi n'abantu mbarwa mu Bufaransa, bamwe twamumenye ari uko abamuzi bari kumubika.
Kugeza ubu ngo iperereza riracyakorwa, ariko ikigaragara ni uko abanyarwanda bakwiye kurushaho kwitonda cyane igihe bagiye no mu bihugu bikikije u Rwanda.
Jean-Claude Mulindahabi afatanyije na Faustin Kabanza